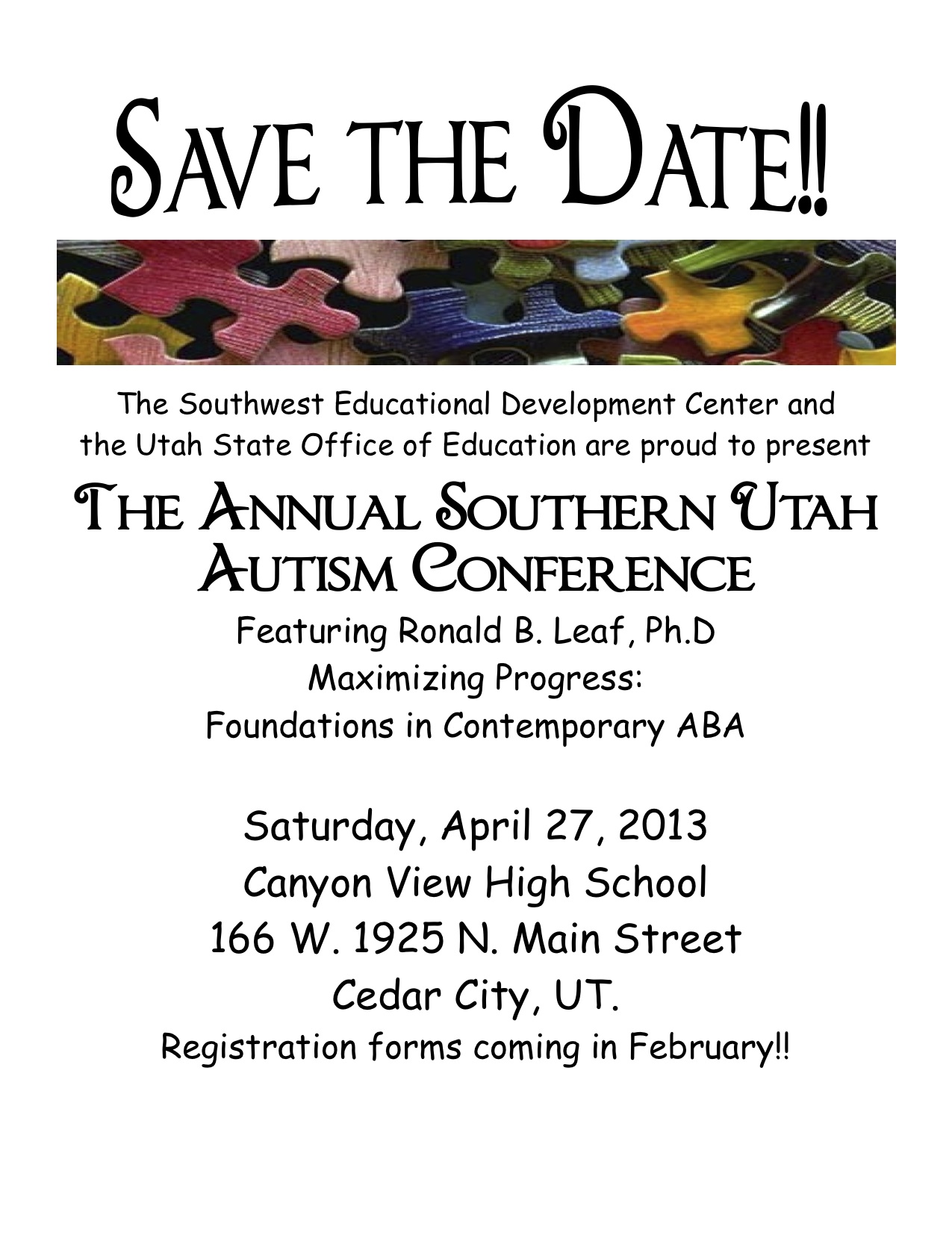 Maximizing Progress:
Foundations in Contemporary ABA
Presented by: Ronald B. Leaf, Ph.D.
Drawing from over 40 years of research and clinical application of Applied Behaviour Analysis, Dr. Ron Leaf will look at the most effective elements of Applied Behaviour Analysis to maximize the potential of children with Autism Spectrum Disorder.
Objectives of Workshop
Children with ASD have amazing potential! Despite deficits in language, social and recreation skills children have the ability to learn to fully communicate and acquire the necessary social skills so that they can have meaningful friendships. Dr. Leaf will share the strategies that Autism Partnership has developed over decades that have helped children reach their potential.
Content of Workshop
There is a great deal of misinformation and confusion regarding issues such as etiology, prognosis and treatment options. In order to effectively navigate the maze of ASD it is essential to critically analyse the issues that parents and professionals confront on a daily basis so as to develop the most effective intervention strategies.
What is Applied Behavior Analysis?
One would think that everyone that practices ABA would be quite similar. However, there is tremendous diversity! Although our foundations are the same, there are extraordinary differences in how ABA is applied. There is a broad continuum of applied styles and approaches. In the extremes, approaches range from those that are dogmatic and rigid to those that are loosely, inexactly and unsystematically applied. When all is said and done, quality ABA is simply outstanding teaching.
Students with ASD have tremendous potential. Unfortunately, the expectations for students with ASD have historically been way too low. This has greatly effected how children are taught. Lower expectations have influenced decisions on educational strategies as well as curriculum. Effective programming efforts can help our students reach their potential and most importantly maximize the quality of their lives.