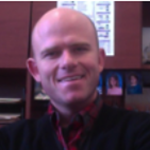 Keynote Speaker – Ben Springer, Ph.D., NCSP
Dr. Springer is an award winning, and nationally certified school psychologist, author, and presenter. Currently Dr. Springer serves as the Director of Special Education in Wasatch County School District. Dr. Springer received each of his Degrees from the University of Utah's Department of Educational Psychology. Dr. Springer's research interests include bullying prevention, parental involvement, social skills instruction, and evidence-based practice.
Dr. Springer is honored to return as the Keynote for the SEDC conference on Autism.
Paul Day
Paul Day is a School Psychologist and a Board Certified Behavior Analyst (BCBA). Paul is the owner/program Director of Autism Therapy Services. He has been the Autism/ABA Program Specialist for Washington County School District for the past 14 years. He specializes in ABA based interventions for children with Autism. He currently trains and supervises ABA staff for WCSD. In 2011 he received an award for the Autism Program of The Year through the Utah Autism Council.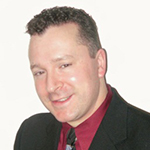 Jared Stewart
Jared Stewart, M.Ed. was named the 2011 Educator of the Year by the National Association of Private Special Education Centers (NAPSEC). After graduating Magna Cum Laude from BYU he has spent the past decade working with adults with autism, and has shared his views on the techniques and mindsets that lead to improved outcomes for individuals on the autism spectrum with many local and national audiences. He is the head of the education department at Provo's ScenicView Academy, (a transitional school for adults with autism and other learning disabilities), and an adjunct professor of social work at Utah Valley University, where he teaches classes on autism and works with UVU's Passages program to create successful transition outcomes for students with ASD. His passion for the subject arises from personal experience: he has family members on the spectrum and has been diagnosed with Asperger's Syndrome himself.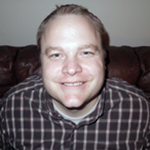 Kyle Bringhurst
Kyle Bringhurst holds both a Bachelor's and a Master's Degree in Social Work. He worked for 10 years with Wasatch Mental Health as a school based therapist, and then Program Manager of autism services. Kyle has expanded autism programs in Utah County and throughout the State, and is involved with the legislative process.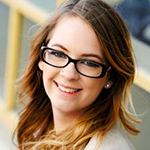 Kristyn Peterson
Kristyn Peterson is the Functional Skills Program Director for all campuses of Spectrum Academy across the Wasatch Front. In Kristyn's role as Program Director, she supervises and oversees the instruction for children in grades kindergarten through twelfth grade, with the most significant needs. Kristyn provides on-going training and supervision of instructors in applied behavior analysis (ABA), including behavior management techniques.Kristyn received Undergraduate Degrees in both Psychology and Sociology from the University of Utah, before later obtaining a Special Education teaching licensure with a Severe/Profound Disabilities endorsement. She is currently completing her Master's of Education in Applied Behavior Analysis. Kristyn began her training in Applied Behavior Analysis at the Carmen B. Pingree School for Children with Autism in Salt Lake City, Utah. Upon leaving the Pingree Center almost 5 years later, Kristyn became the trainer at a local non-profit, Kids On The Move, that provided center-based and home-based ABA services for children in early intervention age groups with autism and similar delays. After two years at Kids On The Move, Kristyn accepted her current position with Spectrum Academy.
Kristyn's professional interests include providing consultation and training to parents and schools, as well as positive behavior management and Rett Syndrome treatment.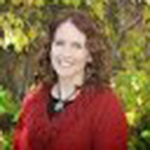 Liz Banner
My family has been blessed with a child with special needs that has forever changed my perspective on raising children. I decided to change my professional endeavors and concentrate on Special Education. I have loved working at Spectrum Academy and also being a member of the CEC (Council for Exceptional Children) and, USEAP (Utah Special Education Advisory Panel); representing Individuals with Disabilities as a parent of a student with disabilities. I have two very special people in my life that began my desire to work with special-needs children. The first is my son Jackson. He was diagnosed with Autism. The second is my nephew Jacob. These wonderful children inspired both my husband and I to return again to school and complete my Degree in Special Education. I am currently employed at Spectrum Academy as an elementary school Principal. Spectrum Academy concentrates on helping students with high functioning Autism and other disabilities.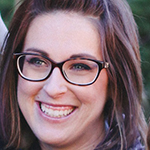 Jessica Bowman, M.Ed
Jessica Bowman received her M.Ed in Teacher Leadership and her BS in Elementary Education and Moderate and Severe Disabilities from the University of Louisville. Jessica is the Autism and Significant Cognitive Disabilities Specialist at the Utah State Office of Education. Previously, she taught in a special class setting for students with moderate and severe disabilities, including autism in the Louisville, KY area. Jessica's love in working with children with disabilities began as a child, as she has two brothers who both have autism.
Michelle Nadalsky
Michelle holds a Bachelor's Degree in Psychology from California Polytechnic, San Luis Obispo and a Master's Degree in Human Behavior from National University. She is a Certified Behavior Analyst and completed her Applied Behavior Analysis coursework through Florida Institute of Technology. She has been formally trained in different ABA approaches from clinical based Discrete Trial Training to natural learning based Pivotal Response Training. She has provided training and support to Special Education teachers and classroom aides, and supervised group homes for juvenile sex offenders as well as developmentally delayed children and adolescents.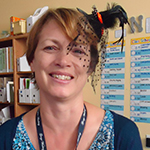 Jacqueline Whitaker
An educator with a passion for all things Autism. Jacqueline graduated from Utah State University with a Degree in Psychology and went on to obtain her teaching license with an endorsement in severe-disabilities, as well as her Master's in Special Education. She has taught students with Autism for the past nine years, and has found that trust, kindness and humor are an integral part in working with others-especially those with Autism!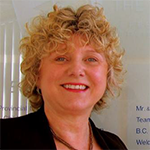 Dr. TJ Glahn
My professional career has been varied and rewarding both nationally and internationally. Love for being with children, adolescents and adults with Autism started over 30 years ago as a graduate student at the University of California, Santa Barbara (UCSB). This passion has never wavered, just taken diversified paths. It has expanded to include an emphasis for training those persons delivering instruction. Work has led me from being a Psychologist at a California State Hospital, to being a Research Psychologist at UCSB, to developing and conducting research regarding least restrictive living settings known as Teaching Homes, and to then work in the area of early intervention. My most recent professional work is in the areas of developing clinics and preschool settings emphasizing "naturalistic" teaching strategies inclusive of Positive Behavioral Supports (PBS) in both the United States and Canada. I truly believe in the Power of Nature to instruct and influence all persons to learn and explore this great big world, but ever mindful of presenting constant functional learning experiences within a Behavioral framework. Nature promotes self-initiation, exploration and creativity, areas needing additional study in Autism and with those individuals whose lives we impact. This focus on naturalistic teaching first started many years ago for me in Santa Barbara, when I founded a school and research center for persons with Autism and related disorders. As children watch a butterfly or touch a leaf, they learn in a holistic sensory manner to stop-look-learn, thus providing communication & learning opportunities. My work has focused on developing FUN & FUNCTIONAL learning opportunities and strategies utilizing an expanded, contextualized ABA Framework.
Krisanne Lewis
Krisanne received her BS in Psychology and her Master's Degree in occupational therapy from the University of Utah. She currently works as the Student Services Coordinator for Spectrum Academy in North Salt Lake, Utah, collaborating with teachers and providing occupational therapy services to children with a variety of disabilities. She has worked with children with ASD and other disabilities in Texas and Utah, and has worked in clinical, early intervention, home, and education-based settings. She is an adjunct faculty member at the University of Utah and enjoys teaching adults almost as much as kids! She is certified in sensory integration and in the administration/interpretation of the SIPT (Sensory Integration and Praxis Test) and has extensive experience with sensory integration. Her interests include best practices in providing inclusive educational opportunities for children with disabilities. She currently lives in Utah with her husband and children.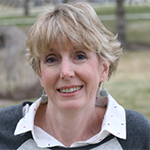 Suzanne Grimshaw
Suzanne has worked with adults who are on the Autism Spectrum and those with Learning Disabilities for the past 8 years. She believes that developing problem solving skills and using a strengths based approach are vital to her clients' growth. She has co-developed and currently teaches a social skills curriculum that is geared specifically for teens and adults. Suzanne has had the opportunity to present at many national conferences on social skills and transitioning into adult services. Suzanne graduated from Brigham Young University with a B.A. in Political Science and spent 10 years working in various government agencies.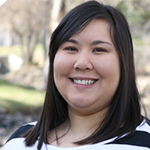 Elein Sutherland
Elein Sutherland came to ScenicView with experience with adults with low-functioning Autism, Down's Syndrome, and other moderate to severe mental and emotional disabilities. Elein has a passion for recreation therapy and believes in the self-efficacy theory and leisure-ability model. Elein continually seeks to create a safe place for students to explore leisure interests, independence in healthy recreation, practice social skills, and develop healthy relationships. She believes that resiliency and motivation are vital for success and strives to help each student acquire and maintain those qualities. She recently presented at the Utah Recreation Therapy Association Conference and will continue to spread awareness of Autism and recreation therapy through applying to present at other conferences.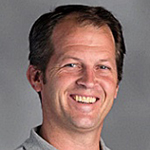 Tom Evans
Tom is a passionate Special Education teacher. He started his teaching career in 2002 teaching at a private institution in California for Emotionally Disturbed students. In 2012, he earned a Master's Degree in Special Education specializing in ADHD. Upon finishing his Masters Degree Tom went back to school and completed a four course, 12 credits, Autism Credentialing Program. Tom has a California Autism endorsement and a Nevada Autism Credential. Tom's experience includes ABA strategies such as PECS, Augmentative Communication Devices (Go-Talk 20), Token Boards, Choice Boards and reinforcement systems, as well as other autism interventions in the classroom.