eduroam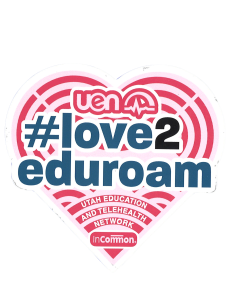 eduroam (education roaming) is the secure, world-wide roaming access service developed for the international research and education community. eduroam allows students, researchers and staff from participating institutions to obtain Internet connectivity across campus and when visiting other participating institutions by simply opening their laptop.
To find out more about eduroam click here – https://eduroam.org/what-is-eduroam/
To see a map of locations that support eduroam click on the links below.
eduroam maps: United States • World
Download Software to make setting up eduroam easier:
If you have any issues with connecting to eduroam, please contact your district tech.