Inaugural goIT Program a Success in Utah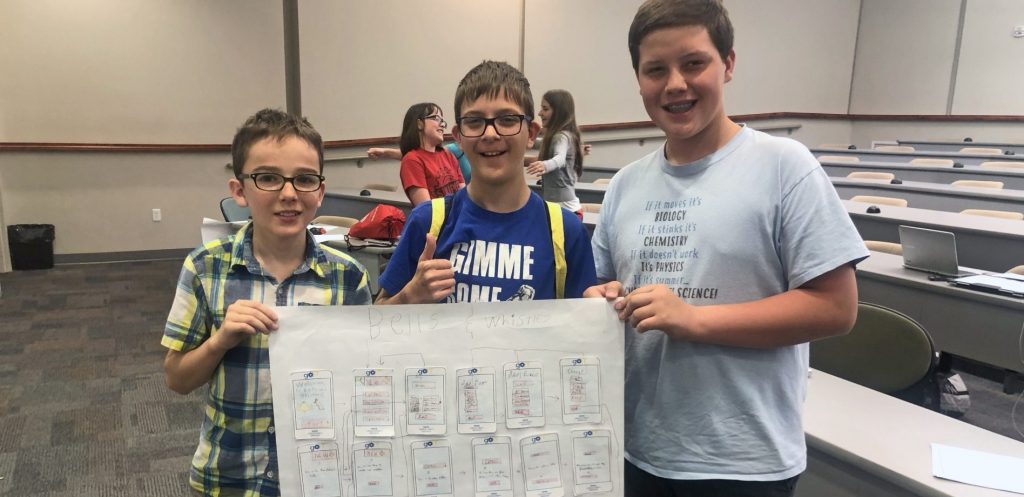 by Marguerite Pinheiro
For Iron County Today
During a two-day goIT program on May 15 – 16, 2019, roughly 115 middle school students from three schools in Iron County School District (ICSD) gathered at Southern Utah University (SUU) to learn about design thinking and app design.
Through our partners at Southwest Education Development Center (SEDC), TCS was introduced to three local middle schools in ICSD (Cedar MS, Canyon View MS, and Parowan MS) to pilot the inaugural goIT in the entire state of Utah. Because of lack of space in the schools themselves since classes are still in session, SUU graciously hosted goIT on their campus, which added an additional element of excitement for students. The program's success in largely due in part to SEDC, SUU, ICSD's partnership, support, and enthusiasm for the program.
Over the course of the two days, students learned about what it means to be a computer scientist and a design thinker. After foundational learning, students ideated mobile app ideas that would solve self-identified problems in their community. In groups, students would perform market research, prototype their app on paper and the computer using MIT App Inventor, and finally wrapped up their experience with an entrepreneurial pitch to a panel of judges.