Licensed Clinical Mental Health Counselor, Kathi-Ann Busha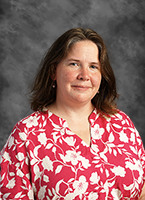 Kathi-Ann is licensed as a mental health therapist in Utah. She has worked in schools in Utah and Virginia for over five years providing mental health services and behavioral interventions. She specializes in working with individuals with trauma, depression, anxiety, and several other mental health issues.
Kathi-Ann's services are available to middle school and high school students in the SEDC region. She can provide individual, family, and group therapy. She is also available to assist schools and LEAs in teacher and staff development, classroom presentations, and school-wide interventions.
Contact Kathi-Ann by email: kathi-ann@sedck12.org